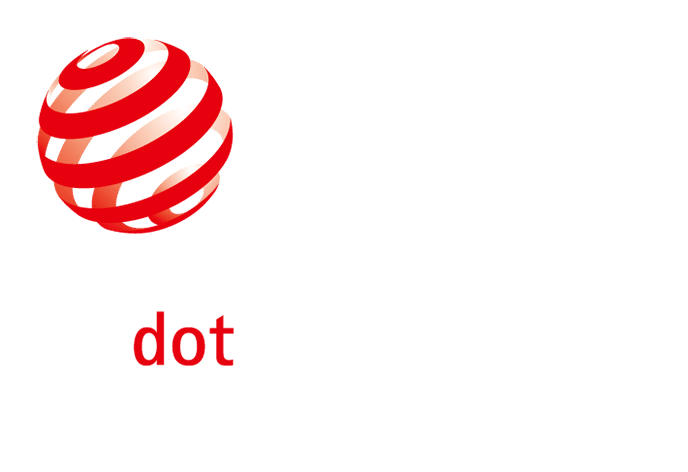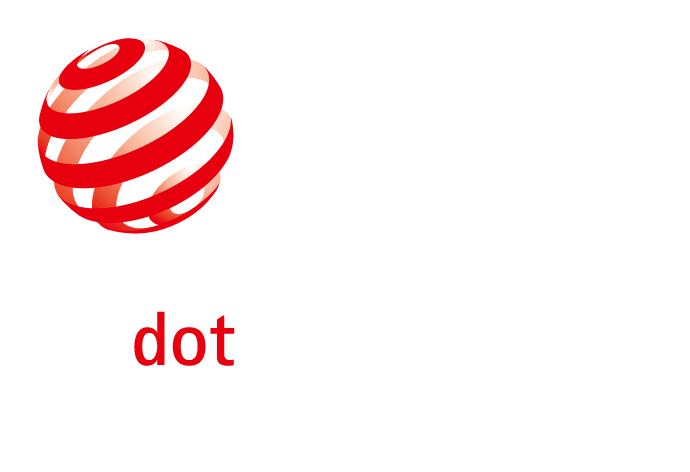 EXPERIENCE
SKETCHING LIKE
NEVER BEFORE.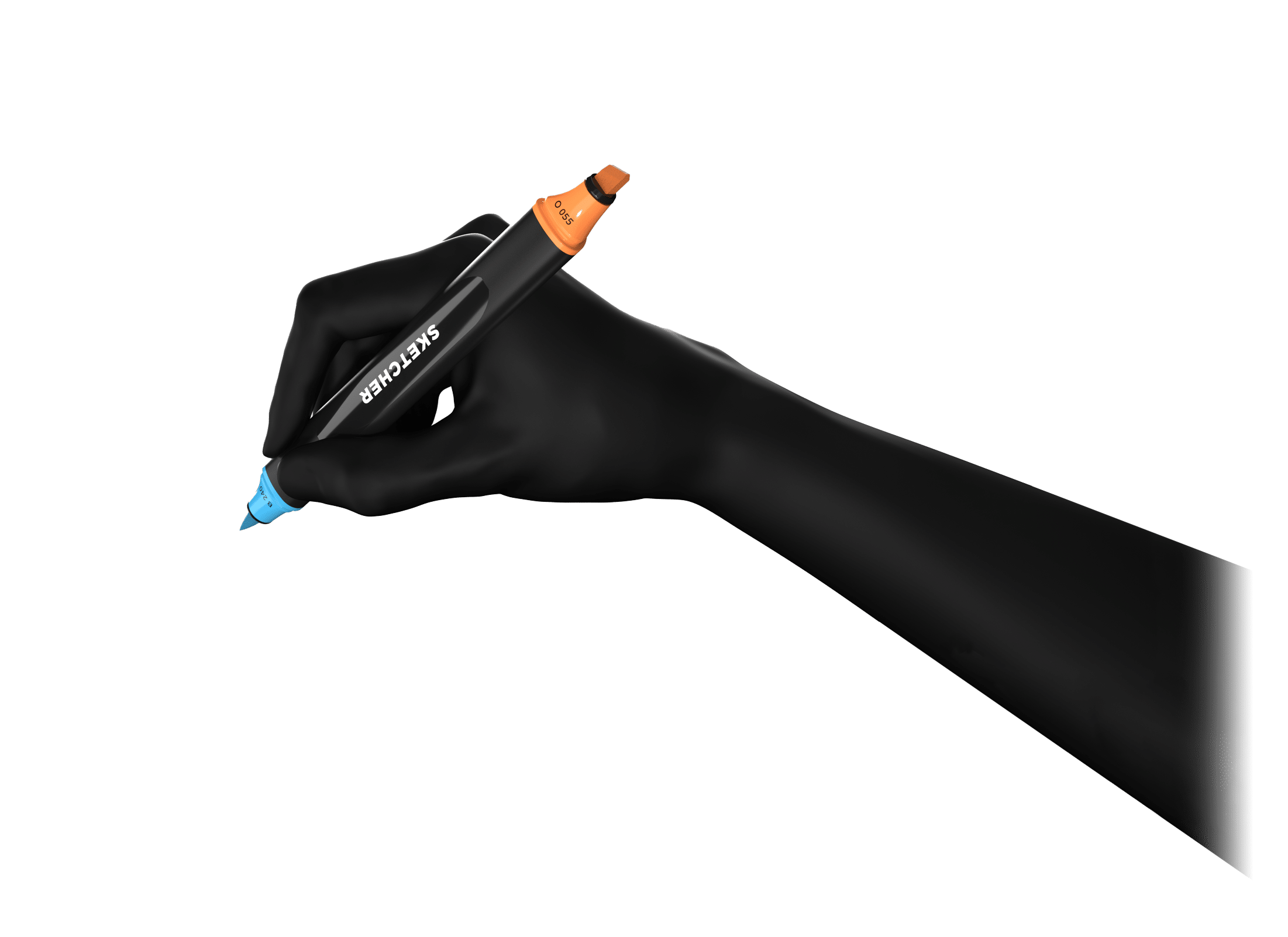 Enjoy a sophisticated ink technology with good UV resistance with AQUAPRO ink that dries as quickly as alcohol-based inks.
The good grip of the marker body makes concept art, graphic illustrations and colorations a piece of cake.
Unique: Fast design sketches can be drawn to thin and conventional copy paper without a bleed-through effect.
In doing so, artworks and papers lying under the painted sheet are not getting dirty. As a result: the sheet can be painted both sides.

CREATE YOUR OWN WORLD OF CREATIVITY
MAKE THE SKETCHER YOUR SKETCHER.
#YOURSKETCHER
BUY SKETCHER AND ACCESSORIES.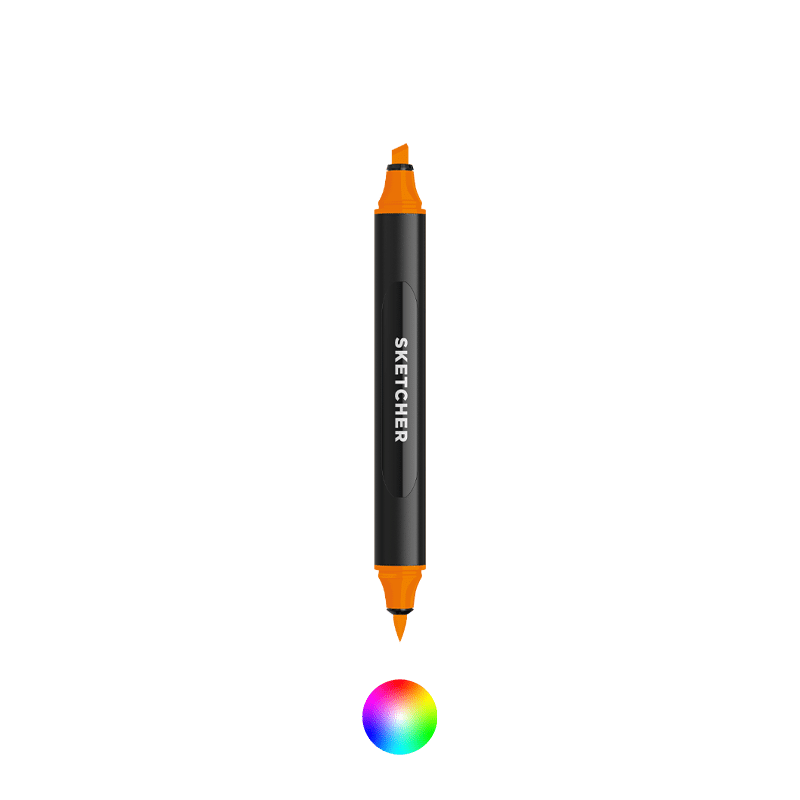 Sketcher Marker
brush + chisel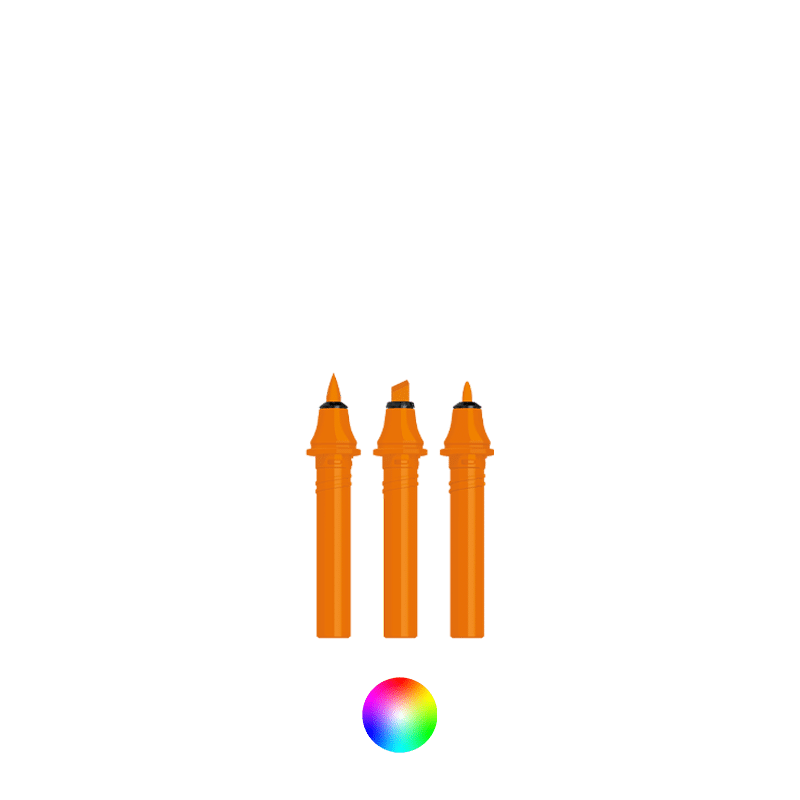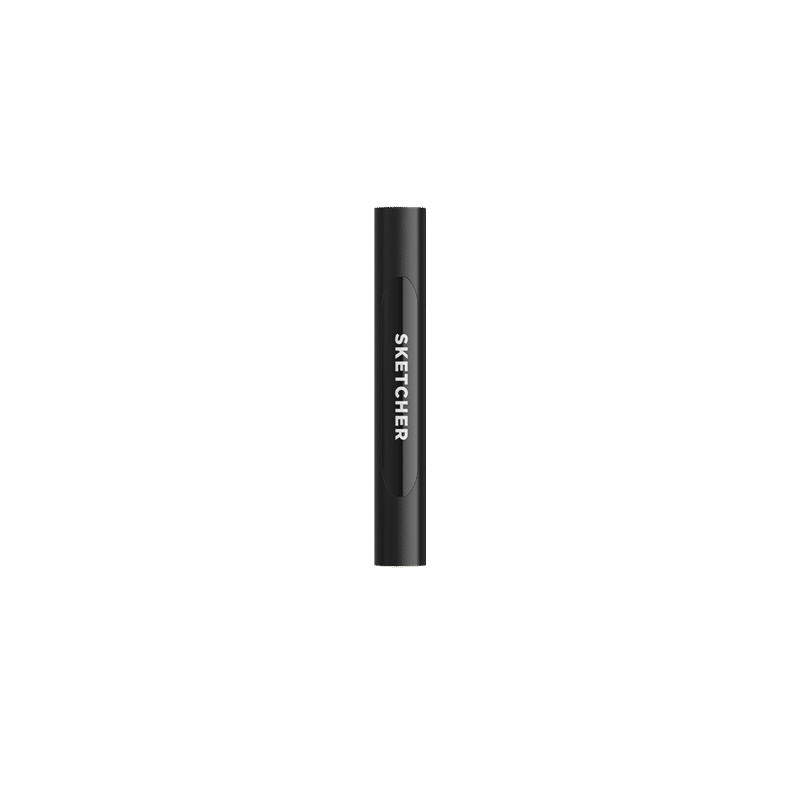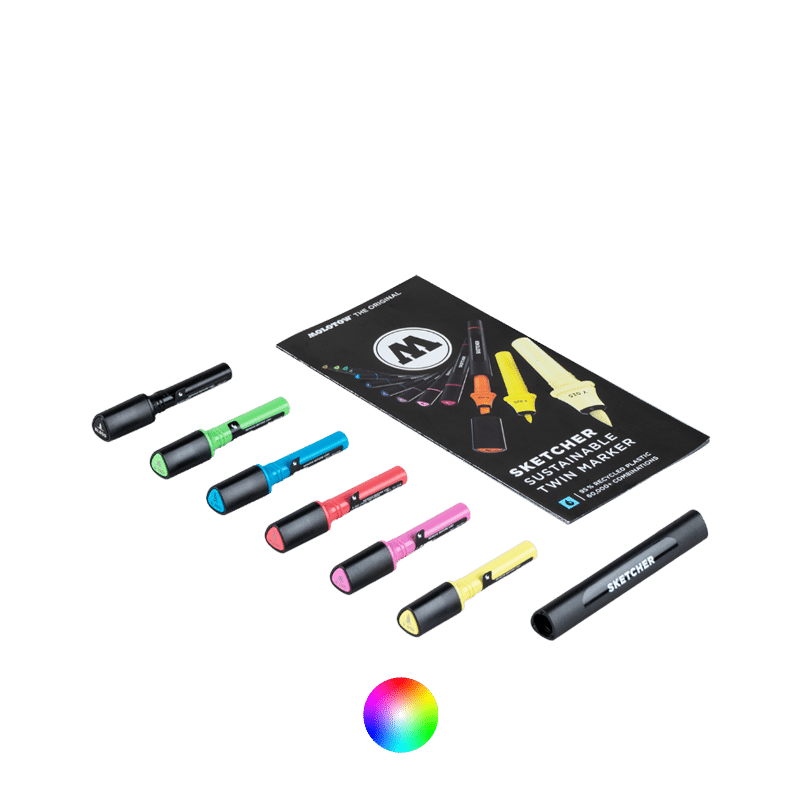 SKETCHER Starter
Set Main 1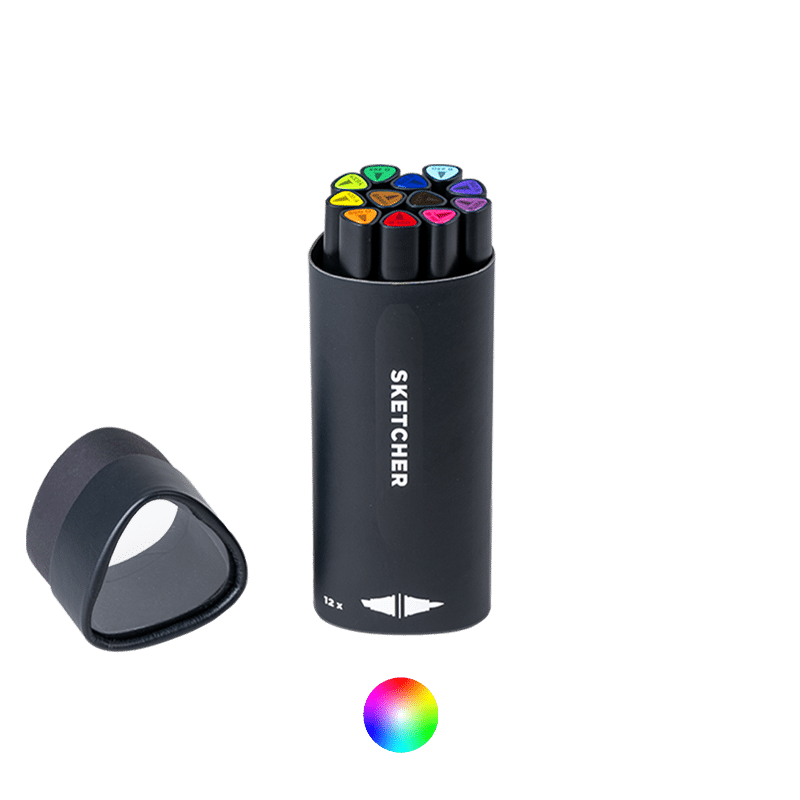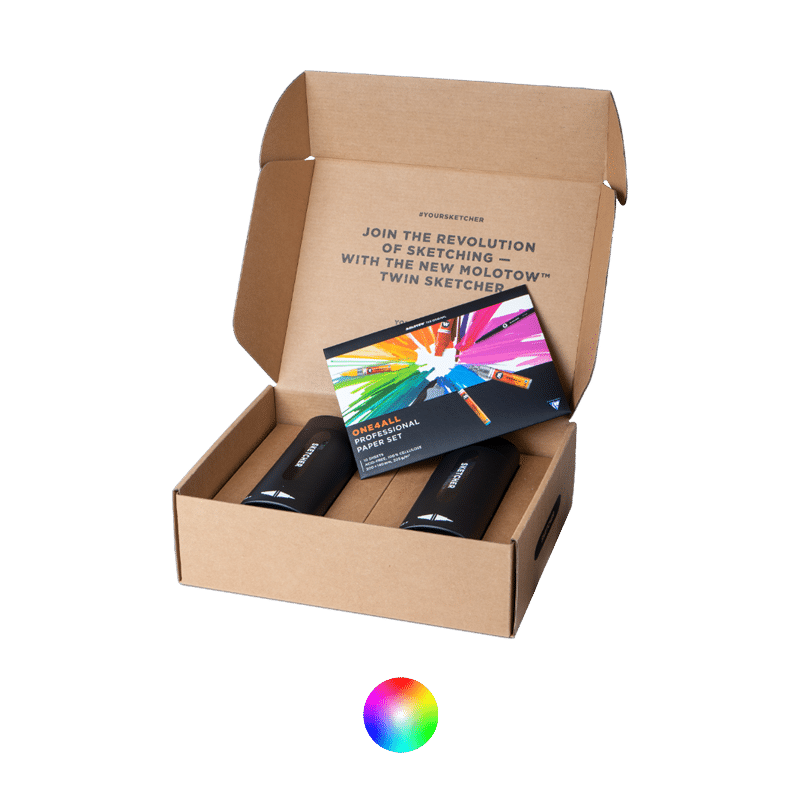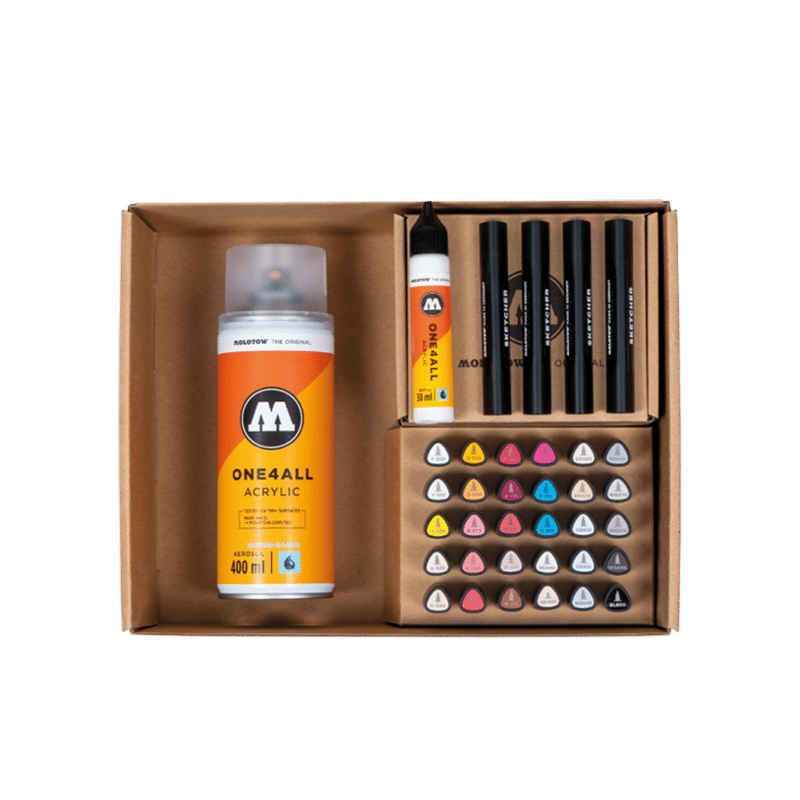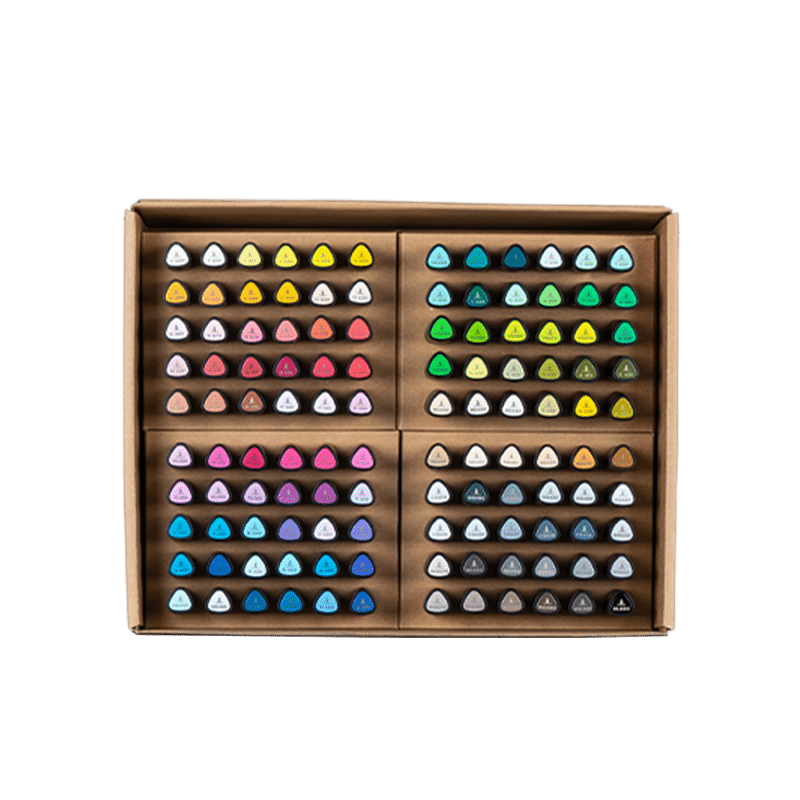 SKETCHER FULL SETS
120 Patronen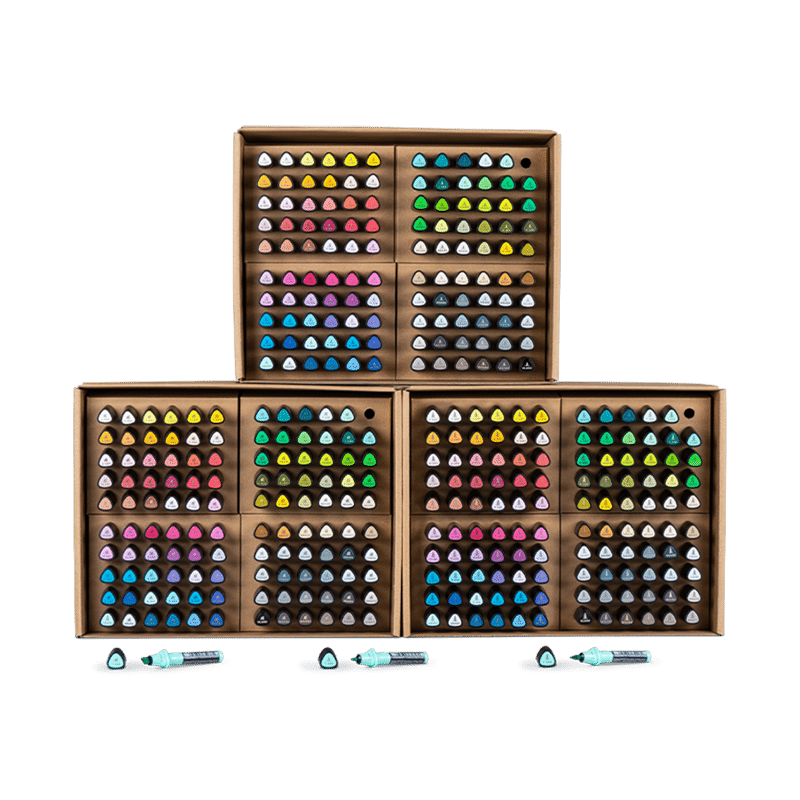 Sketcher Full Assortment
360 PATRONEN